Kinross Gold, a top gold miner with assets in Ghana ranked sixth largest gold mining company in the world on the basis of the company's production volume in Q1 2022, despite its prolonged sale processes of the company's assets in Russia.
Since the company announced its exit from Russia, in March 2022, the company has continued to operate the Kupol mine until the completion of the deal this month (June). However, the company is still upbeat about its high production volume potential as it rebalances its portfolio.
 J. Paul Rollinson, Kinross President and CEO, said:
"After the completed divestment of our Russian business, Kinross' rebalanced portfolio maintains a substantial production outlook anchored by its two tier one assets– Tasiast and Paracatu – as well as a strong portfolio of mines in the Americas, a growing business in Chile, and the large, world-class Great Bear project in Canada."

J.Paul Robinson
In Q1 2022, Kinross produced 506 thousand gold equivalent ounces produced in Q1 2022. The decrease compared to Q1 2021 (559 thousand ounces) was largely due to lower production at Round Mountain and Paracatu, partially offset by record high quarterly production at Tasiast.
Top miners with Assets in Ghana
Among the top gold miners in the quarter who have assets in Ghana apart from Kinross were Newmont (1st), AngloGold Ashanti (4th) and Gold Fields (fifth).
Based on the rankings, Newmont was the top gold producer in Q1 2022. However, the company's attributable gold production decreased 8 per cent to 1,344 thousand ounces from the prior year's quarter.
This was primarily due to lower mill throughput at CC&V, Tanami, Porcupine and Nevada Gold Mines, lower ore grades milled at Peñasquito, Pueblo Viejo, Éléonore and Porcupine, and a build-up of in-circuit inventory.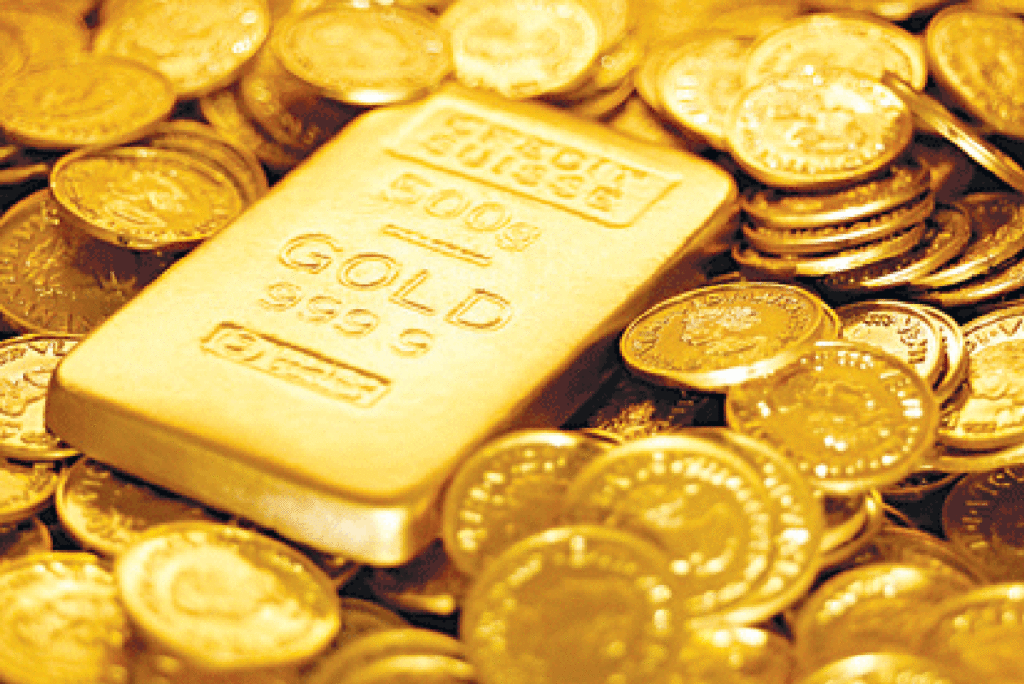 These decreases were partially offset by higher ore grade milled at Boddington and higher production at Yanacocha due to the acquisition of Buenaventura's 43.65 per cent ownership in February 2022.
AngloGold Ashanti took the fourth place and produced 588 thousand ounces of gold in Q1 2022. Production was flat year-on-year as AngloGold Ashanti continued to progress its reinvestment across key assets.
Production was notably up year-on-year at Sunrise Dam (+33%), Cerro Vanguardia (+21%), Siguiri (+17%) and Tropicana (+14%), driven by a combination of higher throughput and generally improved overall yields across these operations.
Gold Fields came fifth. It said that despite the global challenges, the company had a solid Q1 2022. Group attributable equivalent gold production was 580 thousand ounces, up 7% year-over-year.
Performance of Other Top Gold Miners
Other gold miners outside Ghana that were among the first ten gold mining producers include Barrick Gold, Agnico Eagle, Northern Star and Freeport-McMoRan.
Barrick Gold came second with 990 thousand ounces of gold produced on Q1 2022, a 10% decrease compared to Q1 2021 (1,101 thousand ounces).
Lower gold production was due to the depletion of stockpiled higher-grade Carlin and Cortez underground ore. Production at Kibali, Turquoise Ridge and North Mara impacted by planned mill maintenance.
Agnico Eagle came third with payable gold production in the first quarter of 2022 of 661 thousand ounces. These results include a full quarter of production from the Agnico Eagle mines and 52 days of production from the legacy Kirkland Lake Gold mines (Detour Lake, Macassa and Fosterville).
Freeport-McMoRan and Northern Star came ninth and tenth respectively. Freeport-McMoRan produced 415 thousand ounces of gold in Q1 2022, up 40 per cent over Q1 2021, primarily due to the ramp-up of underground mining at the Grasberg minerals district.
Northern Star, on the other hand, produced 380 thousand ounces of gold in Q1 2022, a 4 per cent increase over Q1 2021.